Concealed Carry Safety for Personal Defense Inc
Special Price Limited  Time Only!
$179.00 for 16 hour course
Conditions apply-call for details
 We are licensed through the Village of Niles
Our company receives a 5 star Google review from our customers
We have been in business since 2013
Last Minute Walk-Ins Are Always  Welcome!
You must be on time for the Concealed Carry training class!
Gift Certificates available for all occasions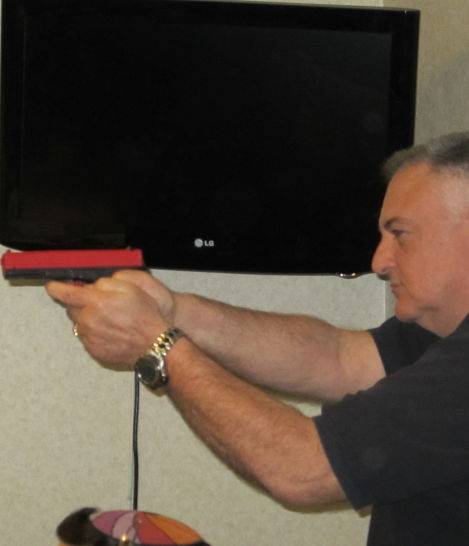 Personal Expertise
Marc is an Honorably retired Cook County Sheriff's Police Officer with over 20 years of service. For 10 years he was assigned full time to the Cook County Sheriff's Police Training Academy which trained Police Officers from more than Sixty (60) municipalities across the State of Illinois. He was the Training Coordinator, lead instructor and designated officer in charge in the absence of the academy director. His years of experience with firearms and personal instruction bring far more than the minimum required by the state.
What We Offer That Sets Us Above
Marc M. Jens is an Illinois State Police Certified Concealed Carry Instructor. The Illinois State Police have also certified his curriculum. He is Certified as a Firearms Instructor by the Illinois Law Enforcement Training and Standards Board and the Illinois Department of Financial and Professional Regulation. He is a graduate of the University of Illinois Police Training Institute Police Firearms Instructor Course. His experience training thousands of police officers will benefit both the novice and experienced shooter alike.
We Work Around Your Schedule, Not Ours!
Saturday & Sunday 2 day course

Wednesday & Thursday 2 day course

A.M. Classes 10 a.m. - 2 p.m. /4 days /4 hours per day

P.M. Classes 6 p.m. - 10 p.m. / 4 nights / 4 hours per day
You may combine different days and times to work around your schedule. Click on the button below to check out our courses!
WE ARE NOW A FFL DEALER
We do gun transfers only
Do you need your gun cleaned?
We are also a licensed gunsmith
Call for details or click the button below
Please make sure you contact us for pre-approval of all long guns prior to shipment! 

Proud To Be An American!!